Lawyer Marketing for San Francisco Bay Area Law Firms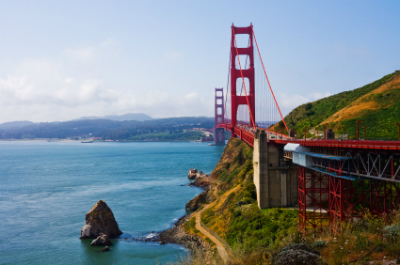 Build your law firm's Internet marketing with confidence and pride. Located in Petaluma, California, BWM Lawyer Marketing helps you through the development process, first by establishing your goals and objectives and then custom tailoring an online law firm marketing strategy that helps you achieve them and grow your law firm. Once your website design and other online marketing tools are activated, we stay by your side, ensuring their improving performance over time so you can focus on what you do best--running your law firm!
Affordable Website Design and SEO Solutions for San Francisco Bay Area Attorneys
Your time is valuable. Our services are designed to be an affordable way for you to compete effectively and achieve best results online for the clients you want to serve, while freeing up your time to be able to serve them. We have a dedicated team of experts who adhere to best practices, producing greatest efficiencies and success for attorneys here in the San Francisco Bay Area California.
From custom websites to search engine optimization to social media solutions, BWM Lawyer Marketing works with you to get ahead of your competition, attract more and higher quality prospects, and grow your business. And the best part...we work hard to make it an enjoyable process, and we take great pride in helping our clients achieve success online!
FREE Needs Analysis
Looking for alternatives to your current law firm website? We will provide you with a free needs analysis, showing you how your Bay Area law firm can successfully compete online for higher quality clients. GET STARTED NOW by filling out a FREE website audit request form to review your current website performance and contract review.

Grow Your Business with BWM Lawyer Marketing
BWM Lawyer Marketing has experience and commitment building professional attorney websites and services that convert viewers into clients for your law firm. To begin your online marketing strategy, contact us online today! We are centrally located in Petaluma, California, and serve law firms throughout the San Francisco Bay Area. Don't forget to subscribe to our Blog!